Train to the Game
Local Meteorologist Meredith Garofalo predicts our colorful Colorado weather,
so we asked her for real-life style tips to take us from rain to shine.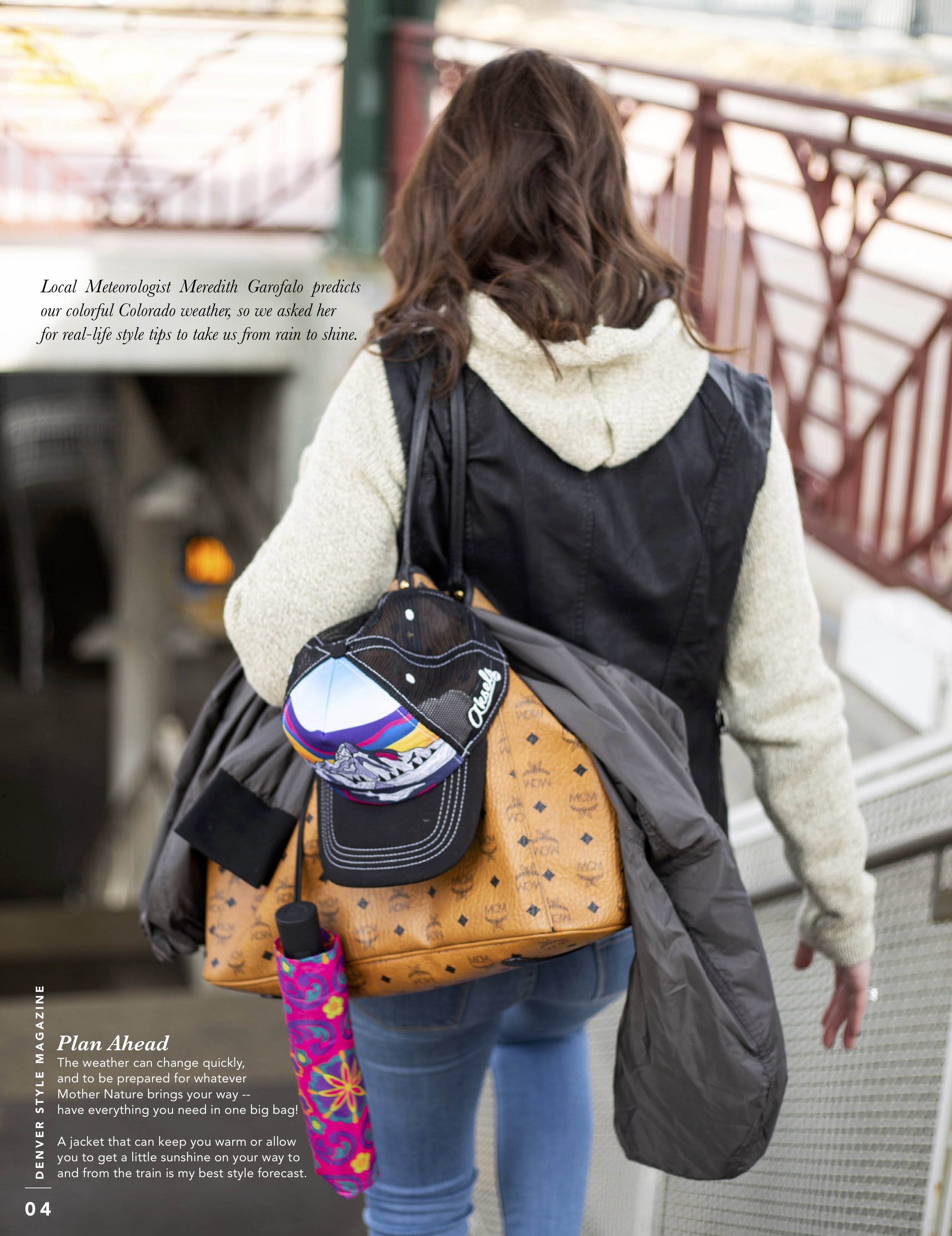 MEREDITH IS WEARING
Denim, $68. Olive Tank, $32. Transitional Jacket to Vest $68. Sunglasses, $12; Inspyre Boutique. Rain-jacket $66; Fifth and Hudson. Sneakers, $98; Hypo Footwear. Reversible tote, $456; Common Threads. Hat, $28. Water bottle, $35. Seashell Hand cream, Unsolved Issues Bag, $18. Loop Lightening Cable, $15. Umbrella, $22; Hope Tank.
Other Features in Issue No. 16